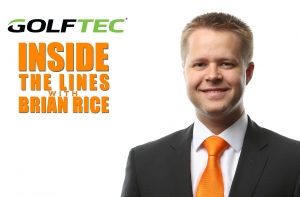 This is the first in a series of stories separating common myths that social media has run with from the facts that often contradict those widely-held beliefs.
In the midst of news from the SEC Media Days last week, stories emerged about the ticket sales for the Chick-Fil-A Kickoff Game that implied that Tennessee is having a great difficulty selling tickets to the Vols' season opener in Atlanta. Not only is UT supposedly having trouble selling tickets, but the articles would have you believe that the game is the hottest ticket in town for Yellow Jacket fans.
First, the facts. Indeed, Georgia Tech has sold 30,000 tickets to an event where each team was responsible for selling a minimum of 25,000 and a maximum of 30,000. Georgia Tech has indicated to CFA Kickoff officials that they can sell additional tickets.
How many tickets Tennessee has actually sold of the of that 25,000 is actually a mystery at the moment, but more on that later.
First, let's look at how Georgia Tech achieved the sellout that is being used to imply by media and the fans on both sides that there is somehow more excitement about a Georgia Tech team that won three games two seasons ago, but rebounded to 9-4 last season than a Tennessee team coming off back to back nine-win seasons.
Say you are a college football program with a 55,000 seat stadium of which there are roughly 30,000 season-ticket holders. That's actually a conservatively high number considering they have to leave somewhere between to 3,000-5,000 tickets for visitors, and at least 8,000 student tickets for a school with an enrollment that exceeds 26,000.
By the way, I would like to give you exactly how many season tickets Georgia Tech sold last year, but the Yellow Jackets are so irrelevant in the Atlanta media market that the last time I could find a story written on their season ticket sales, it was 2008. Contrast that Tennessee, for whom a cursory Google search will give you nine stories just on Tennessee's ticket sales from last season, including two from this very website.
But, again, say you were that school that has about 30,000 season-ticket holders and you magically have to sell exactly that many tickets to a football game in your own hometown that doesn't take place in your stadium. What do you do?
You make that neutral site game a required part of your season-ticket package. Boom, you filled out your allotment and can spend your time during your opponent's media day talking about how easy it was for you to sell out.
That also avoids the embarrassment of not selling out your allotment for a game that occurs a mile and a half from your campus.
Now, if you are Tennessee, you can't do that. If you force all 60,000 season-ticket holders to purchase a ticket to that game, well, you have 30,000 people that didn't have actual tickets for the game. So, Tennessee did what they do for every other neutral site or bowl game and offer them to donors and season-ticket holders, based on their rank in the Tennessee Fund donor system.
That has already happened. Vol fans have been able to request tickets to the game since season ticket renewal went out back in March. How many tickets has Tennessee sold in that process? We don't know.
Here's what we do know. If there are any unsold tickets in Tennessee allotment following that process, they will go on sale to the public. That hasn't happened yet. My understanding from talking people close the process is that may happen soon, but the fact it hasn't happened by this point tells me Tennessee does not have very many to sell and is attempting to offload the remaining tickets to people already in the donor pool.
If Tennessee had thousands of tickets left to sell, they would already be available to the public. I have been a part of those meetings in the past. When UT has a large amount of tickets to sell to an event, the staff gets out ahead of the issue and puts on a huge promotional blitz as early as possible. That hasn't happened.
So what will the crowd look like in Atlanta when the ball is kicked for Tennessee's 2017 season? The numbers that have been put out would have you believe the Big Orange crowd would be a heavy underdog in Mercedes-Benz Stadium.
Those numbers require you to believe two things. First, it's that Tennessee won't sell out of its allotment and no Vols fans have been among those that bought tickets directly from the game. Second, it assumes that every Georgia Tech fan that was forced to buy the ticket as part of their season ticket package will elect to attend a game at 8 P.M. on a Monday night. The high prices and high demand for tickets in the Georgia Tech section on secondary market tells me that Tennessee fans are buying up any of those that go up for sale.
So if Tennessee does sell out its allotment without tickets ever going on sale and Vol fans continue to drive up the price on ticket resale sites, then Athletics Director John Currie's prediction that Orange will dominate Mercedes Benz Stadium will be fact, not myth.
This blog is brought to you by GolfTec. Right now, GolfTec swing evaluations and club fittings are both on sale for just $95. Get started on the proven path to proven results. They're located in the Gallery Shopping Center two blocks east of West Town Mall. Give GolfTec a call at 566-0505.