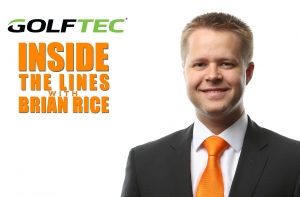 By Brian Rice
SportsRadioWNML.com
What do we make of what we saw Monday night in Atlanta? I honestly have no idea.
I said all through the preseason that I wouldn't be able to draw conclusions on the season based on Georgia Tech. I had no idea that it would be to this extent.
The Vols were simultaneously awful and amazing. An offense that was completely inept could suddenly score at will. A defense that looked disciplined and dominating on the first two possessions proceeded to give up rushing yardage that would make even Sal Sunseri blush. Then, when Georgia Tech was two yards from victory, the defense got what seemed like its only stop of the night.
The game didn't just play out like a movie, it played out with a script that even the craziest of Hollywood kale-eaters would find unbelievable.
Tennessee's first four drives on offense produced 14 plays and 27 yards. Then, the defense forces a turnover and magically they look like they've played football before and go 46 yards in eight plays. What?
Then, it's back to futility. Two drives, no points. Fans everywhere (this one included) are begging for Jarrett Guarantano. Then, boom, touchdowns on five of the next six possessions. Again I ask, what?
Stars were born on offense, but not until the most proven player on Tennessee's roster went to the locker room with an injury. Hand, wrist, arm, whatever it was, the Vols needed someone to step up on offense for Jauan Jennings and they found it in John Kelly and Marquez Callaway. Six touchdowns from those two later and everyone at my viewing party had forgotten that Jennings was injured.
John Kelly scored more touchdowns on Monday night than Jalen Hurd did in all of the 2016 season.
Callaway, wearing a number last seen on Hurd while pouting on the sideline in Columbia, South Carolina, caught all four balls thrown his way for 115 yards and two touchdowns.
What to make of it? As a Vol fan, a line from the classic National Lampoon's Christmas Vacation is the only way to sum up the night.
Hallelujah, holy s***. Where's the Tylenol?
Tennessee Six Pack
Where was Guarantano?
At halftime, Quinten Dormady was 8-20 for 52 yards. Dropped passes hurt his effort, but the first-time starter looked beyond rattled under center.
Butch Jones had said that both quarterbacks would have their opportunities, so fans were openly questioning where redshirt freshman Jarrett Guarantano was. ESPN focused on him time after time, trying to draw conclusions from his body language.
Considering we never saw him after the early struggles, the only explanation that I can register is that Dormady was told it was his game to keep him from looking over his shoulder on every misfire. To his credit, Dormady played through it and ended up with a more than respectable stat line, 20-37 for 221 yards, 2 touchdowns and no turnovers. But it begs the question, if his struggles had continued, would there ever have been a point that we would have seen the freshman?
I'm here for the slogans but I'm out on the trashcan
I get where Butch Jones is going with the trashcan on the sideline. Other programs have done it, your defense collects footballs after they force turnovers. You take out the trash or whatever.
The players seem to be all about it. It's the slogan deal all over again. The players rally around it while literally everyone outside of the Anderson Training Center rolls their eyes at it. I thought it was beyond even the players, but there they were after each of the turnovers forced, cheering on the teammate that forced the fumble as he dunked the ball in the trashcan.
But here's the thing. At some point, you have to sit back and think about how things are perceived outside the four walls of the locker room. I won't let the slogans bother me. But the defense was actually garbage for much of last year. You dunked two balls in a trashcan as your defense was en route to giving up a school record 535 rushing yards. The optics of the trashcan far outweigh any excitement the team derives from it. You can have the trashcan, just keep it out of the camera's view.
Turnovers are the great equalizer
Tennessee forced two turnovers. Tennessee scored two touchdowns off of turnovers. That's awfully efficient. When they happened ended up being the key to the whole game.
Georgia Tech led, 7-0, and was again marching down the field in the second quarter when Daniel Bituli forced TaQuon Marshall to cough up the ball near midfield. Eight plays later, Tennessee had the game tied at 7-all.
In the fourth quarter, Tennessee trailed by a touchdown, but the Yellow Jackets were driving down the field at will and Rashaan Gaulden's hand popped the ball out at the end of an 18-yard pickup by J.J. Green. Instead of a game-sealing drive for GT, the Vols tied the contest yet again, forcing overtime.
The defense is…Inconclusive
I want to sit here and unload on the defense. 655 total yards given up. Thanks to the 2016 Tennessee defense, that somehow isn't a record. The Vols did give up a school-record 535 rushing yards, shattering the previous record of 457 against Alabama in 1986.
That said, somehow it didn't feel that bad.
Let me clarify, it was absolutely that bad.
Does that mean the Tennessee defense is the same ole from last year? I don't think so. Unconventional offense, a converted running back taking the snaps, all of the little things that make Georgia Tech he unique team that it is. When it mattered, Tennessee got the stop it needed.
They need to make progress, but I need to see more before I start to pack anyone's bags. That said…
Tennessee next sees a running QB never
Here's the real positive on Tennessee's defense: The next running QB on the schedule is Jalen Hurts and Alabama. So between now and the Third Saturday in October, Tennessee can figure out how to contain a QB that can run. Or not.
That said, quarterback TaQuon Marshall ran for 249 yards and five touchdowns. I would call those video game numbers, but we can't have an NCAA Football video game anymore (eat glass Ed O'Bannon).
Back in the days when we could have nice things, those would have been video game numbers that would have gotten you accused of cheating in online games of our dearly departed NCAA game.
The Vols don't have to gameplan for that again, but the memory will remain.
Nearly foiled by a two-point play
We need to talk about the chart for the whole 2-point deal.
I can live with not going for two at the end of regulation. You can convince me that playing for the tie in the first overtime was the right call. But you have to know that an option offense that was averaging 6.2 yards per carry was going to go for two in the second overtime.
That knowledge in the can, you HAVE to go for two in the second overtime. It can't be an option, no pun intended. Georgia Tech is going to do it, you have to do it. If you don't make it, you live with the criticism.
But when your offense is averaging a staggering 6.7 yards per carry, you give the ball to John Kelly and let him ensure that the worst-case scenario is a third overtime.
Luckily, it worked out. The defense got the stop it needed. It shouldn't have been put in that position.
This blog is presented by GolfTec. Swing better, play better, do it with me at GolfTec!