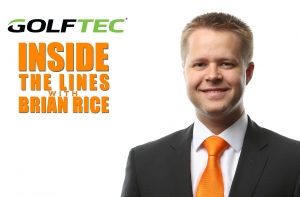 By Brian Rice
SportsRadioWNML.com
If you had told me at the beginning of the season that Will McBride had to play an entire half of football for Tennessee in 2017, I would have questioned your sanity.
If you had told me that Tennessee won the game in which it occurred, I would have laughed until you questioned my sanity.
But here we are, still in Tennessee football bizarro world, where nothing is as it should be and the unexpected happens in waves.
That's not intended to be a slight to the pride of League City, Texas. It's just remarkable to me that for the third time in five years, Tennessee was forced to play its third-string quarterback due to injuries. It's even more remarkable that a true freshman that didn't exactly light up recruiting boards, picking UT over Memphis, was able to come in and help extend Tennessee's lead in the second half.
Because he was projected to redshirt, Twitter erupted in a panic when Butch Jones inserted McBride into the game after the injury to Jarrett Guarantano late in the second quarter. But when your quarterback is writhing in pain on the ground, the first reaction of a coach is not to take a wait-and-see approach. The reaction is that your player is not going to go from laying on his back with multiple trainers around him to playing for you again anytime soon. Sure, there are exceptions, but I think he had to play the numbers there and go ahead and do what's best for the football team.
Let's be clear about one thing. Players come to Tennessee to play. They don't come here to redshirt. They don't come here to reserve playing time for some later day or year that may never come.
Sometimes, depth and a clean injury report allows it to work out that way and you get an extra year. But when you are the third or fourth string quarterback, with another round of highly-rated players committed to come in at your position next year, any opportunity you have to play is going to be taken. We were literally wringing hands over somebody who was the fourth string quarterback until there was a transfer after spring practice getting into the game because of some mythical need to preserve his eligibility for three years from now when there might be three or four people ahead of him on the depth chart anyway.
Let's be real. He knew he was the backup quarterback coming into this game. If he didn't want to play, if he was more worried about the 2021 season than the 2017 season, he wouldn't have dressed for the game. He probably wouldn't even be on the roster. But that's not how players think. They want to play. When Jones turned to him on the sideline and told him he was going in, I guarantee the thought of a redshirt season never came into his mind. He was wondering what play they were going to run and what the defense was.
And seeing the way JG was moving on the sideline as the game went on, you have to wonder whether he will be Tennessee's only option next week against Missouri.
Empty Neyland Comes Up Empty
Remember that? Remember when "everybody" on social media said Tennessee would be lucky to get 40,000 in the stands on Saturday? That was fun.
Tennessee announced an attendance of over 95,000. Obviously there weren't that many people in the stands, they release the number of tickets sold, as UT and every other major college football program has for every game for the last 20 years.
I think you can conservatively say there were 70-75,000 people there Saturday night. That's quite the gathering for the Homecoming game of a 3-5 team against a team that brought maybe 1000 of its own fans.
The fans here are not the problem, at least not the ones that put their money where their mouth is and buy a ticket to games. Don't ever let someone tell you that they are. The social media warriors that never show up for a game can lob insults all they want, but Tennessee fans that actually care enough to support the program are the most loyal group of people I've ever seen.
Off To The Tundra Of The Other Columbia
Missouri's Up Next. They hammered Florida, who showed the dangers of making a coaching change and appointing an interim coach midseason. Does that mean Tennessee you should not have done that? Sometimes it works. Didn't work for Florida. Made them worse. Either that or the Gators finally caught whatever bad football disease that shark gave their former head coach.
Will Tennessee fare any better than the Gators? Who knows. The line in Las Vegas opened at eight points, and quickly jumped to 10. Clearly the nation thinks that Missouri's high-powered offense will have success against Tennessee.
Tennessee's pass defense still ranks near the top nationally and is the best in the SEC. Does that mean Missouri won't have success? I wouldn't bet on it. But if Tennessee can get some first downs on offense and avoid the three-and-out virus that has plagued them at times, then I think the defense has the potential to be good enough to keep the Vols in the game.
Brian Rice's blog is brought to you by GolfTec. Swing better, play better at GolfTec.