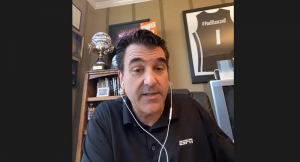 By Vince Ferrara / @VinceSports
On the "Vincenzo's View Podcast" I sat down with ESPN's National Recruiting Director for Basketball, NBA Draft and college basketball analyst Paul Biancardi to discuss outgoing and incoming players and coaches to the Vols program.
Listen to that full interview below. I'd love for you to subscribe to the podcast, which has a lot more great content coming and growing in amount. Thank you!