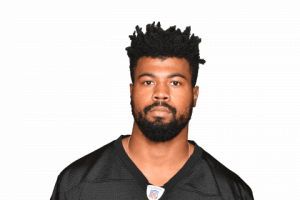 By Vince Ferrara / @VinceSports
The 2021 NFL season has arrived!
Here's an updated list of University of Tennessee players in the National Football League, as well as players that were once at UT and other Knoxville area players.
Look for constant VFL in the NFL updates here on my blog "Vince's View." Bookmark my blog page and check back often.
You'll find jersey numbers, depth chart positions, numerical breakdowns and much more below regarding Vols in the NFL.
---
Most Recent Transactions
VFLs
DT Kahlil McKenzie signed to the practice squad by the Ravens
DB Nigel Warrior placed on IR by the Seahawks
DT Kendal Vickers selected as a protected player on practice squad by Raiders
Non-VFLs
RB Nathan Cottrell (local non-UT) was released from the practice squad by Jaguars
---
Notes and Numbers On Vols Players in the NFL
*27 U. of Tennessee players with teams in some fashion in the NFL currently
*18 UT players are on final 53-player NFL rosters to start season
*2 rookie VFLs are currently on active rosters (T. Smith & J. Palmer)
*New Orleans has most current UT players on active rosters with 3
*WR & DL are the largest positions represented with 4 players
*14 of the 32 teams have a UT player on rosters
*There are 5 players in the NFL that were once at U. of Tennessee but then transferred
*There are 4 players in the NFL that didn't attend UT, but have Knoxville/East TN ties
*5 players that went to high school in the Knoxville area are on current rosters (A. Rodgers, L. Smith, H. Smith, R. Cobb, T. Higgins)
---
Tennessee Volunteers On 53-Player NFL Rosters as of 9/9/21 (18)
x = Rookie
AFC East (3)
CB – Justin Coleman (27) Miami Dolphins – starting CB
P – Michael Palardy (5) Miami Dolphins – P/H
FB – Jakob Johnson (47) New England Patriots – backup RB/FB
NONE – Buffalo Bills, New York Jets
AFC North (2)
DT – Malik Jackson (97) Cleveland Browns – starting LDT
DB – Cameron Sutton (20) Pittsburgh Steelers – starting RCB
NONE – Baltimore Ravens, Cincinnati Bengals
AFC South (1)
LS – Morgan Cox (46) Tennessee Titans – LS
NONE – Houston Texans, Indianapolis Colts, Jacksonville Jaguars
AFC West (3)
LB – Alexander Johnson (45) Denver Broncos – starting ILB
OL – Trey Smith (65) Kansas City Chiefs – x – starting RG
WR – Joshua Palmer (5) Los Angeles Chargers – x – backup WR
NONE – Las Vegas Raiders
NFC East (1)
DE – Derek Barnett (96) Philadelphia Eagles – starting RDE
NONE – Dallas Cowboys, New York Giants, Washington Redskins
NFC North (1)
LB – Jalen Reeves-Maybin (44) Detroit Lions – backup ILB
NONE – Chicago Bears, Green Bay Packers, Minnesota Vikings
NFC South (4)
WR – Cordarrelle Patterson (84) Atlanta Falcons – backup RB & starting KR
RB – Alvin Kamara (41) New Orleans Saints – starting RB
DT – Shy Tuttle (99) New Orleans Saints – backup DT
WR – Marquez Callaway (1) New Orleans Saints – starting WR
NONE – Carolina Panthers, Tampa Bay Buccaneers
NFC West (3)
CB – Emmanuel Moseley (41) San Francisco 49ers – starting LCB
WR – Jauan Jennings (15) San Francisco 49ers – 3rd team WR
DE – Darrell Taylor (52) Seattle Seahawks – starting OLB
NONE – Arizona Cardinals, Los Angeles Rams
---
Vols on Injured Reserve (6)
TE – Jason Croom (81) Philadelphia Eagles
QB – Joshua Dobbs (5) Pittsburgh Steelers
OT – Ja'Wuan James (60) Baltimore Ravens
DE – Kyle Phillips (93) New York Jets
DB – Nigel Warrior (39) Seattle Seahawks
DT – Kendal Vickers (95) Las Vegas Raiders
Vols on Practice Squads (3)
RB – John Kelly (49) Cleveland Browns
TE – Ethan Wolf (86) New Orleans Saints
DT – Kahlil McKenzie (69) Baltimore Ravens
UT Players In The NFL On 53-Player Rosters By Position (18)
QB – 0
RB – 1
WR – 4
TE – 0
FB – 1
OL – 1
DL – 4
LB – 2
DB – 3
P – 1
PK – 0
LS – 1
---
One-Time Vols That Transferred To Other Schools On NFL Rosters (5)
TE – Lee Smith (85) Atlanta Falcons (Powell HS/U. of Tennessee/Marshall) – backup TE
P – Tommy Townsend (5) Kansas City Chiefs (U. of Tennessee/Florida) – P/H
QB – Nathan Peterman (3) Las Vegas Raiders (U. of Tennessee/Pitt) – 3rd team QB
WR – Preston Williams (18) Miami Dolphins (U. of Tennessee/Colorado St) – backup WR
WR – Jalen Hurd (14) San Francisco 49ers (U. of Tennessee/Baylor) – 3rd team WR
Active Knoxville Area Players That Didn't Play At UT on NFL Rosters (4)
x = Rookie
WR – Tee Higgins (85) Cincinnati Bengals (Oak Ridge HS/Clemson) – starting WR
WR – Amari Rodgers (8) Green Bay Packers (Catholic HS/Clemson) – x – 3rd team WR
WR – Randall Cobb (18) Green Bay Packers (Alcoa HS/Kentucky) – backup WR
S – Harrison Smith (22) Minnesota Vikings (Catholic HS/Notre Dame) – starting SS
Non-VFLs on Practice Squads (1)
OG – Nathan Gilliam (65) Las Angeles Chargers
---
Find more of my broadcasting work at VinceSports.net