By Vince Ferrara / @VinceSports
Below are my NFL Week 13 predictions, straight-up and against the spread. You'll also see the full schedule of games and some tremendous notes on the games, teams and players provided by NFL Communications.
Listen to The NFL Report with John Wilkerson and two rotating Sports Animal hosts, including myself, every Sunday, 10am to 12:30pm ET on 99.1 The Sports Animal here in Knoxville and streaming here at 991TheSportsAnimal.com, the WNML app or on your smart speakers.
Week 12 Straight-Up Record: 7-8 (47%)
Week 12 Against The Spread Record: 7-8 (47%)
2021 Season Straight-Up: 99-67 (60%)
2021 Season Against The Spread: 86-80 (52%)
2020 Season Prediction Record Straight-Up: 181-88 (67%)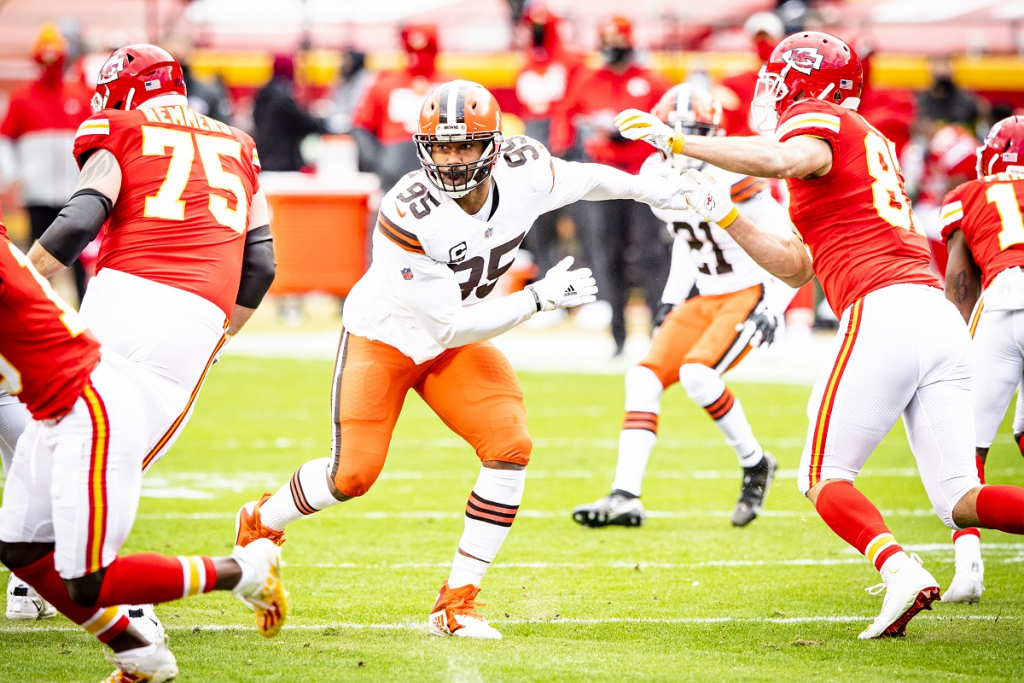 WEEK 13 NFL SCHEDULE
(All times Eastern)
Thursday, December 2
Dallas at New Orleans 
V-Picks: Cowboys -6.5; Dallas wins
FOX/NFLN
/Amazon
8:20
Sunday, December 5
Tampa Bay at Atlanta
V-Picks: Buccaneers -11; Tampa Bay wins
FOX
1:00
Arizona at Chicago 
V-Picks: Cardinals -7.5; Arizona wins
FOX
1:00
Los Angeles Chargers at Cincinnati
V-Picks: Bengals -3; Cincinnati wins
CBS
1:00
Minnesota at Detroit
V-Picks: Vikings -7; Minnesota wins
CBS
1:00
Indianapolis at Houston
V-Picks: Colts -10; Indianapolis wins
CBS
1:00
New York Giants at Miami 
V-Picks: Dolphins -4; Miami wins
FOX
1:00
Philadelphia at New York Jets
V-Picks: Eagles -6.5; Philadelphia wins
CBS
1:00
Washington at Las Vegas 
V-Picks: Raiders -2.5; Las Vegas wins
FOX
4:05
Jacksonville at Los Angeles Rams
V-Picks: Jaguars +13; Los Angeles wins
FOX
4:05
Baltimore at Pittsburgh
V-Picks: Ravens -4.5; Baltimore wins
CBS
4:25
San Francisco at Seattle
V-Picks: 49ers -3.5; San Francisco wins
CBS
4:25
Denver at Kansas City 
V-Picks: Chiefs -9.5; Kansas City wins
NBC
8:20
Monday, December 6
New England at Buffalo
V-Picks: Patriots +2.5; New England wins
ESPN
8:15
Byes: Carolina, Cleveland, Green Bay, Tennessee
NFL ENTERS WEEK 13 AS PLAYOFF PUSH INTENSIFIES
As the calendar turns to December, welcome to rush hour in the National Football League.
Overall, 25 teams have at least five wins through 12 weeks, the most at this point of a season in league history. In the AFC, 13 teams have five-or-more wins, the most in a conference through Week 12 since 2002, when 14 AFC teams entered Week 13 in that category.
Only six weekends remain to determine 14 playoff teams, and there's peak volume on the highways in each conference.
Out in front, the races for the only first-round bye in both the AFC and NFC are separated by just half a game. BALTIMORE (8-3) and ARIZONA (9-2) enter play with hair-thin leads over NEW ENGLAND (8-4) and GREEN BAY (9-3), respectively.
In the middle of the bottleneck, in the race for the final playoff berth, each conference has nine teams within one game of the No. 7 seed.
Which teams will separate themselves from the traffic?
JANUARY HOPE: Don't count out a team below .500 at this point in the season. In 15 of the past 17 seasons, at least one club with a sub-.500 record after 11 games has made the playoffs. Two teams did it last season.
Since 1990, 24 teams have been below .500 after 11 games and made the playoffs. Three of those clubs — the 2016 Packers (5-6 after 11 games), the 2009 Jets (5-6) and the 1996 Jaguars (4-7) – advanced to their conference championship games.
At the front of the standings, three division leaders entering this week, ARIZONA, DALLAS and NEW ENGLAND, were not in the playoffs last season. At least two teams have won their divisions the season after missing the playoffs in 17 of the past 18 years.
SPEAKING OF DIVISIONS: On this week's docket, seven of 14 games are between opponents from the same division. Looking ahead, of the remaining 92 games on the regular-season schedule, 49 will have division foes on opposite sidelines (including every game in the final week).
This week features the top two teams in the AFC East as the NEW ENGLAND PATRIOTS (8-4) visit the BUFFALO BILLS (7-4) on Monday Night Football (8:15 PM ET, ESPN).
In a matchup of two of the league's top defenses, points and first downs should be at a premium. New England has allowed the NFL's fewest points per game (15.8) while Buffalo ranks second (16.5). The Bills, meanwhile, have allowed the NFL's fewest yards per game (275.2) and New England ranks fourth (316.7).
In Week 13 or later, Monday's game marks just the fifth contest in the last 30 years involving a team ranking first in scoring defense against a team ranking first in fewest total yards allowed. In each of those games, a team advanced to at least its conference championship, including two Super Bowl champions: Denver in 2015 and Washington in 1991.
The NFL's last four games involving opponents leading the league in fewest points and yards allowed in Week 13 or later:
| | | | |
| --- | --- | --- | --- |
| SEASON | WEEK | TEAMS, RESULT | NOTES |
| 2015 | 16 | Denver 20, Cincinnati 17 (OT) | Denver won Super Bowl 50 |
| 2004 | 14 | Pittsburgh 17, N.Y. Jets 6 | Pittsburgh advanced to AFC Championship |
| 1994 | 16 | Pittsburgh 17, Cleveland 7 | Pittsburgh advanced to AFC Championship |
| 1991 | 17 | Philadelphia 24, Washington 22 | Washington won Super Bowl XXVI |
Both New England and Buffalo also rank among NFL leaders in takeaways (the clubs are tied for second with 25) and turnover margin (New England is second at plus-10 and Buffalo is tied for third at plus-nine).
Buffalo has not lost a game in its division since the 2019 season finale. The Bills' nine-game divisional winning streak is the longest active stretch in the league, five games better than the next-longest streak, Arizona (four).
Last week, quarterback JOSH ALLEN completed 23 of 28 attempts (82.1 percent) for 260 yards and four touchdowns with two interceptions and a 115.2 rating in the Bills' Thanksgiving night win. Allen now has six games of four-or-more touchdown passes since the beginning of the 2020 season. Only TOM BRADY and AARON RODGERS (each with nine) have more such games in that span.
New England cornerback J.C. JACKSON registered his seventh interception of the season and one forced fumble in the Patriots' win last week. Jackson has 24 career interceptions, tied with Pro Football Hall of Famer KENNY EASLEY (24 interceptions) and RICHARD SHERMAN (24) for the third-most by a player in his first four seasons since 1970. Only LESTER HAYES (25 interceptions) and EVERSON WALLS (25) have more. Jackson, who ranked second in the NFL with nine interceptions last season, is the first player since Sherman (2012-13) to record at least seven interceptions in consecutive seasons.
Also in the win, Patriots rookie MAC JONES completed 23 of 32 attempts (71.9 percent) for a career-best 310 yards, two touchdowns, no interceptions and a 123.2 rating. Jones capped a 4-0 November, joining DAK PRESCOTT (4-0 in November 2016), KYLE ORTON (4-0 in November 2005) and BEN ROETHLISBERGER (4-0 in November 2004) as the only rookie quarterbacks in the Super Bowl era to start and win all of their team's games in the month. Each of the previous three rookies to do it led their teams to division titles, including Prescott, the last rookie quarterback to lead his team to the playoffs.
STAY IN YOUR SEATS, ESPECIALLY IN BALTIMORE: Through 12 weeks this season, a game-winning score on the final play has decided 25 contests, the most at this point of a season in NFL annals.
Also in 2021, a game-winning score in the final two minutes of regulation or in overtime has decided 40 games, the third most through Week 12 all-time. Only 2003 (45) and 2015 (42) had more.
The BALTIMORE RAVENS (8-3), who travel to meet the PITTSBURGH STEELERS (5-5-1) on Sunday at Heinz Field (4:25 PM ET, CBS), have excelled in each of those late-game categories.
The teams with the best records* in games decided by a winning score in the final two minutes or in overtime, 2021:
The teams with the best records* in games decided by a winning score on the final play, 2021:
TEAM
GAMES
RECORD
PCT
TEAM
GAMES
RECORD
PCT
Baltimore
5
4-1
.800
Baltimore
4
3-1
.750
Dallas
5
3-2
.600
Minnesota
5
3-2
.600
Minnesota
6
3-3
.500
Several tied
3
–
–
*minimum five games
*minimum three games
The Baltimore defense has led the way, with the NFL's lowest red-zone touchdown percentage (42.9 percent) and stingiest third-down conversion rate (30.5 percent).
Including the postseason, Sunday's game also marks the 30th meeting between head coaches JOHN HARBAUGH and MIKE TOMLIN. In NFL history, only two sets of opposing head coaches have met more often.
The head coaches with the most meetings, including the postseason, in NFL history:
HEAD COACH
HEAD COACH
MEETINGS
HEAD-TO-HEAD RECORD
George HalasHOF
Earl (Curly) LambeauHOF
49
Halas, 30-16-3
Steve OwenHOF
Earl (Curly) LambeauHOF
31
Owen, 15-14-2
Mike Tomlin
John Harbaugh
29*
Tomlin, 15-14
*30th meeting on Sunday
Since Week 3, Steelers rookie running back NAJEE HARRIS has 929 yards from scrimmage. Only JONATHAN TAYLOR and COOPER KUPP, the NFL's respective leaders in rushing and receiving yards, have more yards from scrimmage in that span.
YOUNG BENGALS, CHARGERS STARS ON MARQUEE IN AFC BATTLE: The CINCINNATI BENGALS (7-4) stay home this week to host the LOS ANGELES CHARGERS (6-5) on Sunday (1:00 PM ET, CBS).
In last week's win, Cincinnati running back JOE MIXON rushed for 165 yards and two touchdowns. Mixon has two touchdowns (rushing or receiving) in four consecutive games and is the first player since STEVEN JACKSON in 2006 (Weeks 14-17) with at least two touchdowns in four straight games within a season.
Also last week, Chargers quarterback JUSTIN HERBERT completed 28 of 44 attempts (63.6 percent) for 303 yards and two touchdowns. Herbert, who has 55 career touchdown passes, surpassed DEREK CARR (53) for the second-most touchdown passes by a player in his first two seasons. Only Pro Football Hall of Famer DAN MARINO (68) has more. Herbert also has 685 career completions and surpassed ANDREW LUCK (682) for the third most ever by a player in his first two seasons. Only KYLER MURRAY (724) and DEREK CARR (698) had more.
Chargers wide receiver KEENAN ALLEN had seven catches for 85 yards last week, in his 111th career game. Allen now has 705 career receptions and tied ANTONIO BROWN (111 games) as the fastest player to reach 700 in NFL history.
Los Angeles running back AUSTIN EKELER had 99 scrimmage yards (68 receiving, 31 rushing) and a touchdown reception last week. Ekeler, who has 5,057 career scrimmage yards, became the third undrafted player to reach 5,000 in his first five seasons in the common-draft era, joining ARIAN FOSTER and WILLIE PARKER.
Chargers linebacker JOEY BOSA leads the team with 7.5 sacks and joins his brother, San Francisco defensive lineman NICK BOSA (tied for fourth in the NFL with 11 sacks), to form one of the most dominant pass-rushing families in league history (their father, John, had seven career sacks). This season, the brothers have combined for 18.5 sacks entering Week 13.
The brother tandems with the most combined sacks in a season, since 1982:
| | | | |
| --- | --- | --- | --- |
| BROTHER, TEAM | BROTHER, TEAM | SEASON | COMBINED SACKS |
| J.J. Watt, Houston | T.J. Watt, Pittsburgh | 2018 | 29 |
| Doug Martin, Minnesota | George Martin, N.Y. Giants | 1983 | 22 |
| Joey Bosa, L.A. Chargers | Nick Bosa, San Francisco | 2019 | 20.5 |
KANSAS CITY, PHILADELPHIA PUT STREAKS ON THE LINE: The PHILADELPHIA EAGLES (5-7) have won all 11 games they've played against the NEW YORK JETS (3-8), their opponent at MetLife Stadium on Sunday (1:00 PM ET, CBS). Meanwhile, the KANSAS CITY CHIEFS (7-4) have defeated the DENVER BRONCOS (6-5) in 11 consecutive games, prior to their Sunday Night Football matchup at Arrowhead Stadium (8:20 PM ET, NBC).
The NFL's longest active winning streaks against a single opponent, including the postseason:
| | | |
| --- | --- | --- |
| TEAM | OPPONENT | STREAK |
| New England | N.Y. Jets | 12 |
| Kansas City | Denver | 11 |
| Philadelphia | N.Y. Jets | 11 |
| Several tied | | 8 |
This week, Kansas City faces a Denver defense allowing the NFL's third-fewest points per game (17.8).
In last week's win, Denver rookie cornerback PAT SURTAIN II recorded two interceptions, including a 70-yard touchdown return. Surtain, who had his first-career interception return for a touchdown in Week 12, joined his father and former Chiefs defensive back PATRICK SURTAIN, who had two career interception returns for touchdowns during his 11-year NFL career, as one of four known father-son combinations each with an interception return for a touchdown. The Surtains joined GIL BYRD and his son JAIRUS BYRD, DAVE GRAYSON and his son DAVID GRAYSON, and CLAY MATTHEWS and his son CLAY MATTHEWS.
THIELEN, NWANGWU PROVE VALUE OF NFL SCOUTS: When the MINNESOTA VIKINGS (5-6) visit the DETROIT LIONS (0-10-1) on Sunday (1:00 PM ET, CBS), the homework done by the Vikings' personnel department will be on display.
Last week, wide receiver ADAM THIELEN had two touchdown receptions and running back KENE NWANGWU returned a kickoff 99 yards for a touchdown. Minnesota signed Thielen out of Minnesota State as a non-drafted free agent in 2014 and selected Nwangwu on Day 3 of the 2021 NFL Draft in the fourth round out of Iowa State.
Thielen, who has 50 career touchdowns (49 receiving, one rushing), is the fourth undrafted wide receiver with at least 50 career touchdowns in the common-draft era, joining ROD SMITH (69), GARY CLARK (65) and WES WELKER (50). Thielen also is tied for the league lead with 10 touchdown receptions this season and, along with his 14 touchdown catches in 2020, is the fourth undrafted player to record at least 10 touchdown receptions in multiple seasons, joining ANTONIO GATES (four), STEPHONE PAIGE (two) and ROD SMITH (two).
Nwangwu, who also returned a kickoff 98 yards for a touchdown in Week 9, is the first rookie with two kickoff-return touchdowns in a season since CORDARRELLE PATTERSON in 2013.
ROOKIES PROMINENT FOR GIANTS, DOLPHINS: Rookies for the NEW YORK GIANTS (4-7) and MIAMI DOLPHINS (5-7) are leading their teams in both receiving and sacks. The two clubs meet on Sunday at Hard Rock Stadium (1:00 PM ET, FOX).
Miami wide receiver JAYLEN WADDLE paces the Dolphins in both receptions (77) and receiving yards (759), while linebacker JAELAN PHILLIPS leads the club with 6.5 sacks. New York wide receiver KADARIUS TONEY leads his club in both receptions (35) and receiving yards (392), while rookie linebacker AZEEZ OJULARI is tied with veteran teammate LEONARD WILLIAMS for the team lead with 5.5 sacks.
In last week's win, Waddle had nine receptions for a career-high 137 yards and one touchdown. His 77 receptions this season are the second most by a player in his first 12 career games in NFL history. Only ODELL BECKHAM JR. (91) had more.
Also in Week 12, Miami quarterback TUA TAGOVAILOA completed 27 of 31 attempts (87.1 percent) for 230 yards and one touchdown with a 108.3 rating, while cornerback XAVIEN HOWARD recorded his third interception of the season.
At 23 years and 271 days old, Tagovailoa joined DAK PRESCOTT (88.9 completion percentage on 32 of 36 attempts, Dec. 18, 2016, at 23 years, 142 days old) as the only quarterbacks under the age of 24 with a completion percentage of 85-or-higher (minimum 30 attempts) in a single game all-time. Tagovailoa, who completed 27 of 33 attempts (81.8 percent) in Week 11, is the fourth player in NFL history with a completion percentage of 80-or-higher (minimum 30 attempts) in consecutive games, joining DREW BREES (Weeks 1-2, 2018), Pro Football Hall of Famer PEYTON MANNING (Weeks 3-4, 2013) and KYLER MURRAY (Weeks 2-3, 2021).
Howard, appearing in his 67th game, registered his 25th career interception and surpassed MARCUS PETERS (68 games) as the fastest player to reach 25 interceptions since 1990.
FOURNETTE, BUCS FACE DIVISION TEST AT FALCONS: The TAMPA BAY BUCCANEERS (8-3), bidding to become the first repeat Super Bowl champion since 2004, continue their journey on Sunday against the ATLANTA FALCONS (5-6) at Mercedes-Benz Stadium (1:00 PM ET, FOX).
In last week's win, Tampa Bay running back LEONARD FOURNETTE totaled a career-best four touchdowns (three rushing, one receiving). After Indianapolis running back JONATHAN TAYLOR had five touchdowns and Los Angeles Chargers running back AUSTIN EKELER had four in Week 11, Fournette's performance gave the league consecutive weeks in which a running back reached the end zone four-or-more times. That hasn't happened since Weeks 10-11 of the 2014 season, when MARSHAWN LYNCH and JONAS GRAY each had four touchdowns, respectively.
Buccaneers tight end ROB GRONKOWSKI had seven receptions for 123 yards last week, his 30th career game with at least 100 receiving yards. Gronkowski joined Pro Football Hall of Famer TONY GONZALEZ (31) as the only tight ends with at least 30 games with 100-or-more receiving yards all-time.
Also in the win, quarterback TOM BRADY reached 30 touchdown passes, his ninth career season with at least 30 touchdown passes. Brady tied Pro Football Hall of Famers BRETT FAVRE (nine) and PEYTON MANNING (nine) for the second-most seasons ever with at least 30 touchdown passes. Only DREW BREES (10) has more.
JACKSON FACES ANOTHER FORMER NFC EAST FOE: Wide receiver DESEAN JACKSON will see a familiar opponent Sunday when the LAS VEGAS RAIDERS (6-5) host the WASHINGTON FOOTBALL TEAM (5-6) at Allegiant Stadium (4:05 PM ET, FOX).
Washington has won three straight games this season to climb into the NFC's No. 7 playoff seed.
In last week's overtime win at Dallas, Jackson caught three passes for 102 yards, including a 56-yard touchdown, the 34th time Jackson has scored on a touchdown of at least 50 yards, including returns. Only Pro Football Hall of Famer JERRY RICE (36) has more touchdowns of 50-or-more yards in NFL history. Jackson spent eight seasons with the Eagles and three with Washington.