By Vince Ferrara / @VinceSports
Below is my 2021 SEC Championship game prediction.
This season, I'm sharing my picks both against the spread and straight-up.
Check back on my "Vince's View" blog page for future posts including weekly SEC football and NFL game predictions. Bookmark my blog page and check back often.
Week 13 Straight-Up Record: 7-2 (78%)
Week 13 vs. Spread Record: 5-4 (56%)
2021 Season Straight-Up Record: 86-26 (77%)
2021 Season Spread Record: 51-51 (50%)
2020 SEC Season Prediction Record Straight-Up: 66-12 (85%)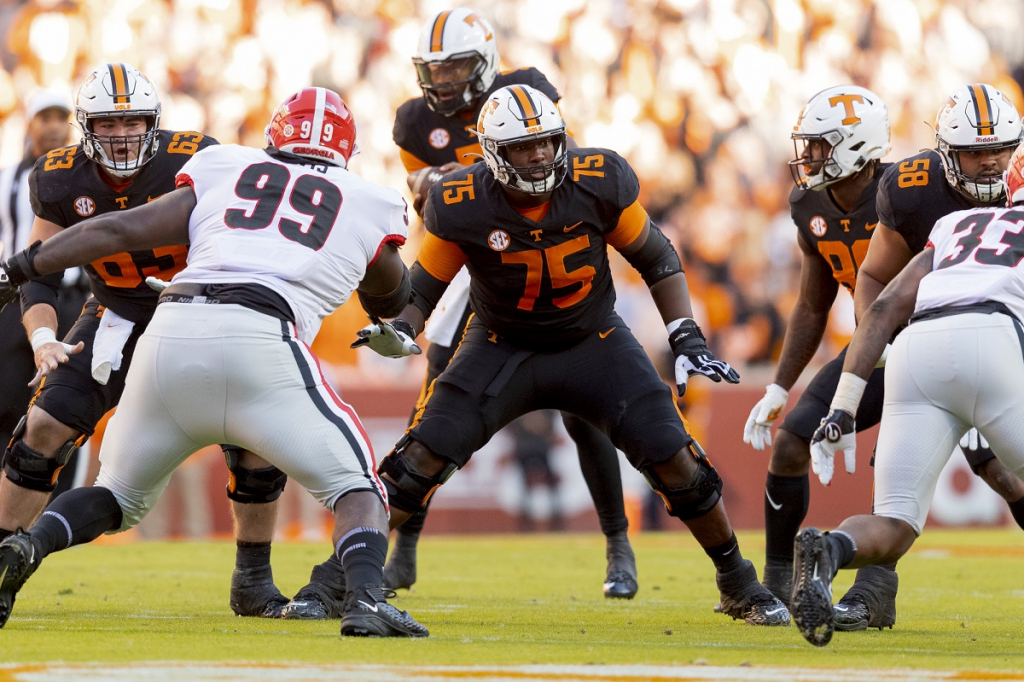 THE SEC CHAMPIONSHIP GAME
#1 Georgia (12-0, 8-0 SEC) vs.  #3 Alabama (11-1, 7-1 SEC)
Atlanta, Ga. • Mercedes-Benz Stadium (75,000)
4 p.m. ET • CBS
Series: UA leads, 41-25-4
Last: UA, 41-24 (2020 at Tuscaloosa)
Sirius: 81/84 • XM: 81/84
Radio: AM 990 THE Sports Animal in Knoxville
THE TEAMS: Georgia (12-0, 8-0 SEC) is the Eastern Division Champion and the visiting team. Alabama (11-1, 7-1 SEC) is the Western Division Champion and the home team.
NATIONAL RANKINGS:  Georgia comes into the game as the No. 1-ranked team in the nation in the Associated Press, USA Today Coaches and College Football Playoff polls. Alabama is the No. 2-ranked team in the nation by the USA Today Coaches, while ranked No. 4 in AP and No. 3 in CFP. This is the fifth consecutive season the SEC Championship Game has featured a Top-10 matchup.
SEC CHAMPIONSHIP GAME: Only once since 2006 (2014) has the winner of the SEC Championship Game failed to advance to the national championship game. The game, which started in 1992, is in its 30th year. It was a result of conference expansion, which saw Arkansas and South Carolina become the first members added in SEC history. Over 1.8 million fans have witnessed the pageantry of the game first-hand, with 27 sellouts in its history, including the last 26 consecutive contests. (Only 1993 and 1995 were not). The first two games were played at Legion Field in Birmingham and the game was played at the Georgia Dome from 1994-2016. This will mark the fifth SEC Championship Game played at Mercedes-Benz Stadium.
SEC CHAMPIONS: Alabama will be vying for its 29th SEC Championship and third in the last four seasons. Georgia is aiming for its 14th SEC Championship and first since 2017.
TELEVISION: CBS Sports will televise the game nationally for the 20th straight year (BRAD NESSLER, Play-by-Play; GARY DANIELSON, Analyst; JAMIE ERDAHL, Sidelines; CRAIG SILVER, Producer). CBS has aired the game nationally since 2001. ABC Sports televised the game from 1992-2000.
TV RATINGS: The 2018 SEC Championship Game was the most-watched and highest-rated regular-season college football game on any network in seven years with a 10.1/23 rating/share and 17.5 million viewers. It also marked the second most-watched SEC Championship ever in 26 years since the game debuted in 1992. Nearly 14 million viewers watched the 2019 contest. Shifting to primetime, the Alabama-Florida SEC Championship in 2020 averaged a 4.9 and 8.92 million viewers on CBS. It was the first primetime SEC Championship since the 2006 game. The 2009 SEC Championship Game earned an 11.8 rating and a 24 share, marking the highest-rated SEC Championship Game in history. The game matched the No. 1 Florida Gators (12-0) vs. the No. 2 Alabama Crimson Tide (12-0).
RADIO: Managed by Learfield IMG College, the SEC Radio Network will broadcast the game on a syndicated basis to the 11-state SEC region and around the nation via satellite radio on SiriusXM. (SEC Radio Network: DAVE NEAL, Play-by-Play; DAVE ARCHER, Analyst; STEPHEN HARTZELL, Sidelines). The broadcast can be heard on Sirius 158, XM 190. The Alabama Radio Network is on Sirius 84 XM 84 and the Georgia Radio Network is on Sirius 81, XM 81.
SERIES: Alabama and Georgia will meet for the 71st time in series history and the third time in the SEC Championship Game. The Crimson Tide holds a 41-25-4 series advantage and is currently riding a six-game winning streak against the Bulldogs. That six-game streak includes two SEC Championship wins, one College Football Playoff victory and last season's 41-24 win in Tuscaloosa on Oct. 17. Alabama head coach Nick Saban is 8-2 all-time against Georgia, including a 6-1 mark leading the Tide. Kirby Smart is 0-3 in his career against Alabama.
IN THE SEC CHAMPIONSHIP GAME: Alabama and Georgia are meeting in the SEC championship game for the third time, with the previous two matchups in 2012 and 2018, both being won by Alabama, being two of the most memorable in SEC Championship Game history. For Alabama, it will be their 14th overall appearance, the most in SEC history by a single school. The Tide are a SEC-best 9-4 in those games, with their last loss coming in 2008 versus Florida. The Bulldogs are 3-5 in their previous SEC Championship appearances, with their last SEC title coming in 2017. This will be UGA's first appearance since 2018. Alabama currently has a seven-game winning streak in the SEC Championship Game.
POINT SPREAD: Georgia -6.5
VINCE'S VIEW: There are so many intriguing aspects of this game. How will Georgia respond if it's finally challenged and in a tight game or behind in the second half? Will there be a fork-in-road critical coach's decision by Kirby Smart that would send the Bulldogs off track into the wilderness instead of on the right road to the finish line?
The Saban assistant streak is over now, but you know Smart wants to notch against the G.O.A.T. and finally get over that massive, heartbreaking hurdle.
Georgia's front seven has a huge advantage over the Tide offensive line, especially on the right side of the Bama line. I think Alabama will pass to set-up the run, even if it's in the quick game. No one has been able to run against that elite Georgia defense, especially with the questionable status of RB Brian Robinson. I also would anticipate more designed run attempts from Heisman Trophy candidate QB Bryce Young, who largely is a pocket passer that keeps plays alive with his legs. I believe those things will help Alabama, but ultimately the athleticism and defensive talent will win out for Georgia.
Watching the Bulldogs defense, in person, adjust quickly to Tennessee's tempo and then move on a string together pre-snap was so telling about how connected and well coached that team is this season.
As long as Georgia isn't playing from way behind on offense and they can maintain balance, that group will have success against the Tide defense.
This game features two of college football's best defensive players: Alabama LB Will Anderson and Georgia DT Jordan Davis.
VINCE'S PICK VS. THE LINE:  Georgia -6.5
MY SCORE PREDICTION:  Georgia 31 Alabama 21