By Vince Ferrara / @VinceSports
Below are my predictions bowl games with SEC teams and the college football playoff. I shared these picks previously on-air, but had not been able to post them while off the last few weeks.
Check back on my "Vince's View" blog page for future posts including weekly SEC football and NFL game predictions. Bookmark my blog page and check back often.
SEC Championship Game Straight-Up Record: 0-1 (0%)
SEC Championship Game vs. Spread Record: 0-1 (0%)
2021 Season Straight-Up Record: 86-27 (76%)
2021 Season Spread Record: 56-57 (49%)
2020 SEC Season Prediction Record Straight-Up: 66-12 (85%)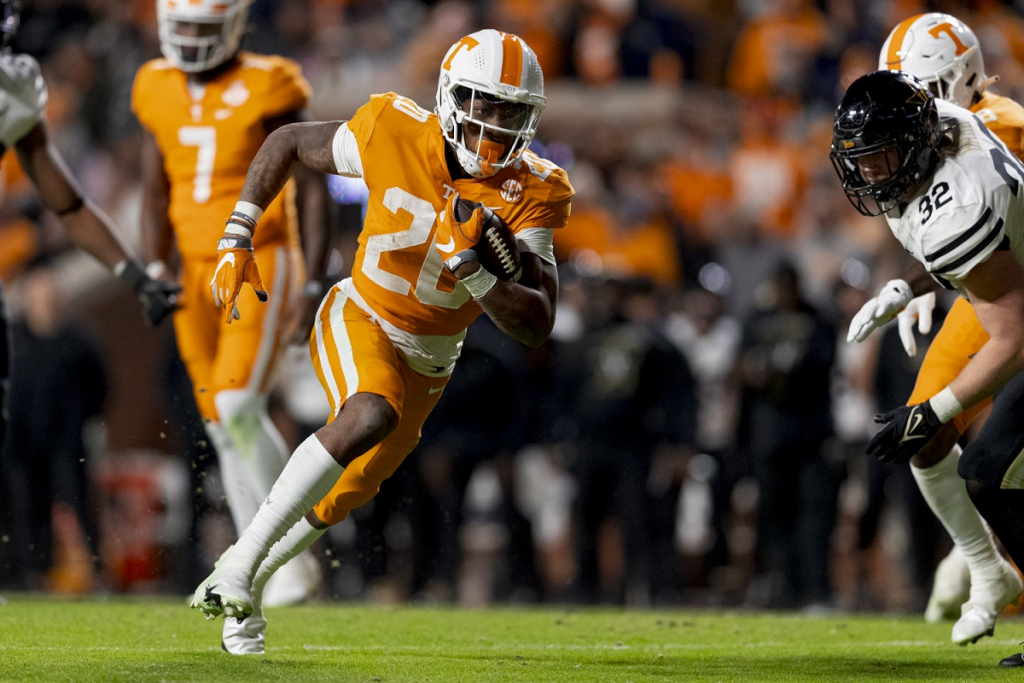 2021-22 SEC BOWL SCHEDULE
Lockheed Martin Armed Forces Bowl
Dec. 22/ 8 p.m./ESPN
Amon G. Carter Stadium (45,000) / Fort Worth, Texas
Missouri (6-6, 3-5 SEC) vs. Army (8-4)
Point Spread: Army -7
Vince's Pick vs. the line: Army -7
Score Prediction: Army 26 Missouri 17
Union Home Mortgage Gasparilla Bowl
Dec. 23/ 7 p.m./ESPN
Raymond James Stadium (65,657) / Tampa, Fla.
Florida (6-6, 2-6 SEC) vs. Central Florida (8-4)
Series History: UF leads, 2-0
Last Meeting: UF, 42-0 (2006 at Gainesville)
Point Spread: Florida -7
Vince's Pick vs. the line: UCF +7
Score Prediction: UCF 31 Florida 28
TicketSmarter Birmingham Bowl
Dec. 28/ Noon/ESPN
Protective Stadium (41,811)/ Birmingham, Ala.
Auburn (6-6, 3-5 SEC) vs. 20 Houston (11-2)
Point Spread: Houston -1.5
Vince's Pick vs. the line: Auburn +1.5
Score Prediction: Auburn 27 Houston 24
AutoZone Liberty Bowl
Dec. 28 / 6:45 p.m./ESPN
Liberty Bowl Memorial Stadium (57,266) / Memphis, Tenn.
Mississippi State (7-5, 4-4 SEC) vs. Texas Tech (6-6)
Series History: Mississippi State leads, 4-2-1
Last Meeting: MSU, 20-16 (1970 at Jackson, Miss.)
Point Spread: Miss State -10
Vince's Pick vs. the line: Miss State -10
Score Prediction: Miss State 41 Texas Tech 28
Duke's Mayo Bowl
Dec. 30 / 11:30 a.m./ESPN
Bank of America Stadium (75,412) / Charlotte, N.C.
South Carolina (6-6, 3-5 SEC) vs. North Carolina (6-6)
Series History: North Carolina leads, 35-19-4
Last Meeting: UNC, 24-20 (2019 at Charlotte)
Point Spread: North Carolina -12.5
Vince's Pick vs. the line: South Carolina +12.5
Score Prediction: North Carolina 28 South Carolina 20
TransPerfect Music City Bowl
Dec. 30 / 3 p.m./ESPN
Nissan Stadium (69,143) / Nashville, Tenn.
Tennessee (7-5, 4-4 SEC) vs Purdue (8-4)
Series History: Purdue leads, 1-0
Last Meeting: PU, 27-22 (1979 at Astro-Bluebonnet Bowl in Houston)
Point Spread: Tennessee -7.5
Vince's Pick vs. the line: Tennessee -7.5
Score Prediction: Tennessee 42 Purdue 24
TaxSlayer Gator Bowl
Dec. 31 / 11 a.m./ESPN
TIAA Bank Field (65,000) / Jacksonville, Fla.
25 Texas A&M (8-4, 4-4 SEC) vs. 17 Wake Forest (10-3)
Series History: Wake Forest leads, 1-0
Last Meeting: WF, 55-52 (2017 at Belk Bowl in Charlotte)
Point Spread: Texas A&M -7
Vince's Pick vs. the line: Texas A&M -7
Score Prediction: Texas A&M 38 Wake Forest 30
CFP Semifinal at the Goodyear Cotton Bowl Classic
Dec. 31/ 3:30 p.m./ESPN
AT&T Stadium (72,088) / Arlington, Texas
1 Alabama (12-1, 7-1 SEC) vs. 4 Cincinnati (12-0)
Series History: Alabama leads, 5-0
Last Meeting: UA, 45-7 (1990 at Birmingham, Ala.)
Point Spread: Alabama -13
Vince's Pick vs. the line: Alabama -13
Score Prediction: Alabama 35 Cincinnati 7
CFP Semifinal at the Capital One Orange Bowl
Dec. 31/ 7:30 p.m./ESPN
Hard Rock Stadium (66,500) / Miami Gardens, Fla.
3 Georgia (12-1, 8-0 SEC) vs. 2 Michigan (12-1)
Series History: Tied, 1-1
Last Meeting: UGA, 15-7 (1965 at Ann Arbor, Mich.)
Point Spread: Georgia -7.5
Vince's Pick vs. the line: Georgia -7.5
Score Prediction: Georgia 24 Michigan 13
Outback Bowl
Jan. 1 / Noon/ESPN2
Raymond James Stadium (65,657) / Tampa, Fla.
21 Arkansas (8-4, 4-4 SEC) vs. Penn State (7-5)
Series History: First Meeting
Point Spread: Arkansas -3.5
Vince's Pick vs. the line: Arkansas -3.5
Score Prediction: Arkansas 35 Penn State 27
Vrbo Citrus Bowl
Jan. 1 / 1 p.m./ABC
Camping World Stadium (65,000) / Orlando, Fla.
22 Kentucky (9-3, 5-3 SEC) vs. 15 Iowa (10-3)
Series History: First Meeting
Point Spread: Kentucky -3
Vince's Pick vs. the line: Kentucky -3
Score Prediction: Kentucky 27 Iowa 21
Allstate Sugar Bowl
Jan. 1 / 8:45 p.m./ESPN
Caesar's Superdome (68,400) / New Orleans, La.
8 Ole Miss (10-2, 6-2 SEC) vs. 7 Baylor (11-2)
Series History: Baylor leads, 1-0
Last Meeting: BU, 20-10 (1975 at Waco)
Point Spread: Pick'em
Vince's Pick vs. the line: Ole Miss PK
Score Prediction: Ole Miss 38 Baylor 17
TaxAct Texas Bowl
Jan. 4 / 9 p.m./ESPN
NRG Stadium (70,000) / Houston, Texas
LSU (6-6, 3-5 SEC) vs. Kansas State (7-5)
Series History: LSU leads, 1-0
Last Meeting: LSU, 21-0 (1980 at Baton Rouge)
Point Spread: Kansas State -4.5
Vince's Pick vs. the line: LSU +4.5
Score Prediction: LSU 35 Kansas State 31
– CFP Poll Final Rank (Final Poll – Dec. 5, 2021)