By Jimmy Hyams
Around midseason, Tennessee offensive coordinator Alex Golesh said the Vols offense is very productive once it gets rolling by making a first down on a possession.
He was right.
We charted every UT possession this year that resulted in a first down, and the proficiency is prolific.
My unofficial count: Tennessee got a first down on 119 possessions.
Here's how they fared:
60 touchdowns
10 field goals
24 punts
8 turnovers
11 failed fourth-down tries
4 missed field goals
2 end of game plays
To score a touchdown more than 50% of the time when you get a first down on a possession seems like a high success rate, although I don't know how that would compare to Alabama or Ohio State or Ole Miss or other high-powered offenses around the nation.
Several of those failed fourth downs were on short-yardage situations, an area where UT's offense must improve.
Tennessee was also terrific in the first quarter, outscoring opponents 190-51, including a 21-7 advantage over Purdue. UT scored at least 21 points in the first quarter in three games and at least 14 points five times. It scored at least 10 twice. It got just 9 against Ole Miss and 7 against Florida and Vanderbilt.
At the Music City Bowl, I asked both head coach Josh Heupel and offensive coordinator Alex Golesh why UT was so proficient offensively in the first quarter. They gave a similar answer: It takes a while for the opposing defense to adjust to the Vols' up-tempo attack.
UT also might do a really good job of scripting the first 20 to 25 plays.
On the flip side, the Vols weren't so good in the second quarter, being outscored 143-109. Purdue had a 16-0 edge.
Why the change?
It makes sense that defenses adjusted to UT's speed of the game, but UT must also adjust. Whether it was lack of adjusting or lack of execution is debatable. But if UT wants to take that next step in the win column and get to nine next year, the second quarter performance must improve.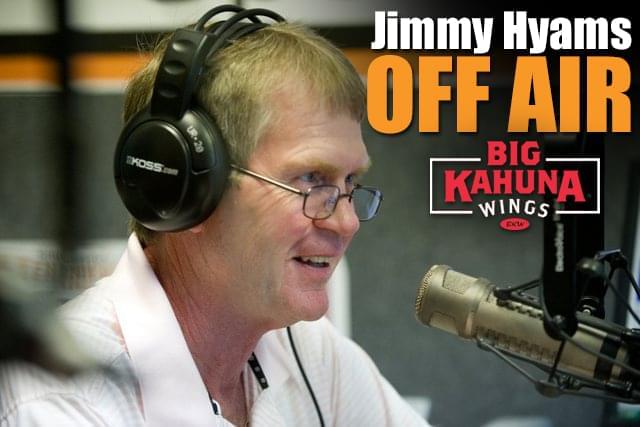 Sponsored by Big Kahuna Wings: The wings that changed it all