By Jimmy Hyams
For one of the few times during his seven-year tenure as Tennessee's men's basketball coach, Rick Barnes got some pushback from media and fans over a comment he made about the popular John Fulkerson.
Fulkerson had a second consecutive ineffective game as he managed just three points, five rebounds and took just one field-goal attempt in a loss at LSU on Saturday night.
Fulkerson contacted Covid about two weeks ago and didn't make the trip to Alabama Dec. 29.
In his first game back from Covid, he didn't produce against Ole Miss on Wednesday and he didn't start against LSU.
"We need John to help us,'' Barnes said after the LSU defeat. "If not, he needs to step aside. I'm telling you, we need him.''
They need the Fulkerson who had 24 points and 10 rebounds against Arizona, not the lethargic non-producer that UT saw against Ole Miss and LSU.
Barnes said Fulkerson struggled with energy last year after getting Covid.
"We're hoping it's not like that,'' Barnes said Saturday. "If it is, we're going to have some make some changes because we've got to have energy. We've got to have guys out there … bringing energy.
"I just think it gets down to where he's got to play tougher, harder.''
Many interpreted Barnes remarks as unsympathetic and criticized Barnes for calling out the 6th-year senior who has battled through multiple injuries and Covid fatigue to help the Vols.
At his Monday press conference, Barnes expanded on his rationale.
"We have a standard that got set here a couple of years ago and we can't let up on that standard,'' Barnes said.
Barnes said he was "shocked'' at how poorly Fulkerson played against Ole Miss "because we hadn't seen any of that in practice.''
Barnes said he told associate head coach Mike Schwartz to talk to Fulkerson about coming off the bench, that maybe that would help the 6-foot-9 forward.
"I don't know if he has lingering effects from Covid, because we hadn't seen it in practice,'' Barnes said.
Barnes said Fulkerson told Schwartz he was fine.
But then Fulkerson "didn't have energy'' against LSU, Barnes said.
"My comment after the game about him, was, look, if he is sick, he needs to let us know that so we can get help him back to where he needs to be,'' Barnes said. "We need John playing at the level we saw against Arizona.''
`… We have to know what guys are feeling, especially this time of year and where we are with Covid. If you're not feeling well and you don't have the energy, we've got to know that, because we can adjust. We can make some changes that help maybe here or there.
"But there is standard we have that we expect everybody to play up to.''
Barnes as then asked if he'd talked to Fulkerson since the LSU game. Barnes didn't appear happy with what he felt the question insinuated.
"You guys need to know this: I will never say anything in this (media) room I haven't already said to my team. Ever. Ever,'' Barnes said. "Because if you guys think I'm going to talk (or) use you guys to get a message to my players, you're crazy; you guys are nuts if you think that is going to happen.
"But I want to be as honest and transparent as I can because I do know people love our basketball team. They want to know what's going on with it.
"I don't know (how) anybody else took it (his postgame remarks about Fulkerson), but he knew exactly where I was coming from in terms of, if he's not up to 100% from having to deal with Covid – because he had a tough time with it a year ago when he went through it.
"John knows we need him. We all appreciate what he's done, but I also know that if you're not feeling well and you're wanting to fight through it, it can also have a reverse effect on you, where you're like, `Man, I'm trying to do this, but I can't.'''
"John's never been one to make excuses, either. He's not a guy that does that. But … if you think I come in here (to a press conference) and tell you guys (something to get a message to players) you're way off.''
---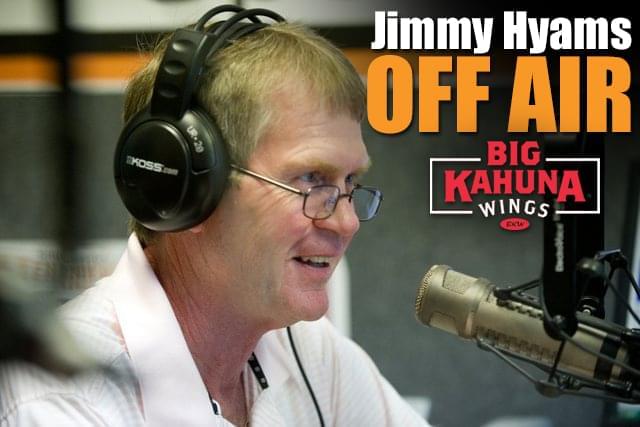 Sponsored by Big Kahuna Wings: The wings that changed it all