UPDATE: The one signee in the February National Signing Day for UT is added to the stories feed below.
Here's where you'll find the newest members of the Tennessee football team as they become official and sign with the University of Tennessee in the 2022 Class Early Signing Period, Wednesday December 15 through Friday December 17, 2021.
Our coverage is powered by Twin Peaks! We'll be broadcasting from the Knoxville location (135 N Northshore Dr., Knoxville, TN 37919) from 9am to 7pm with The Erik Ainge Show (9a-12p), Sports 180 (12-3p) and SportsTalk (3-7p).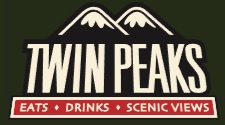 See pages below for each player with info, star ratings, highlight videos, bios, signee analysis from both Josh ward and Eric Cain, embedded audio of interviews with signees and their high high school coaches, articles and much more!
Below, we've outlined each way you can listen and find our complete coverage of the 2022 Class Early Signing Period.
*On-Air*
–LISTEN ON FM 99.1 & AM 990: Knoxville and East Tennessee
-3 LOCAL SPORTS TALK SHOWS: 9am to 7pm with wall-to-wall coverage, breaking news, interviews & analysis
-HEUPEL PRESS CONFERENCE: Wednesday afternoon, we will carry head coach Josh Heupel's live ESP NSD press conference at a time TBD!
-STREAMING: Play button at the bottom of the page…brought to you by Big Kahuna Wings
-MOBILE APP: Download the app from your device or here…presented by Big Kahuna Wings
*Online Content*
–UT Player Signings: Feed below
–Podcasts: All NSD interviews with players, coaches & analysts on one feed at the bottom of this page or by clicking here
-List of local college signees: Page will be included in feed below as well
*Social Media & Other Ways To Connect*
-TEXT ALERTS: Text "WNML" to 68683 for instant text alerts to your phone
-TWITTER: Follow us at @SportsAnimal991
-FACEBOOK: Like us at Facebook.com/SportsAnimal991
-INSTAGRAM: Follow us at SportsAnimal991
2022 Early Signing Period Player Posts
Tennessee football received the National Letter of Intent from defensive lineman Jayson Jenkins of Bordentown, New Jersey, as head coach Josh Heupel ended the first day of the regular signing period with a top 15 recruiting class.… MORE