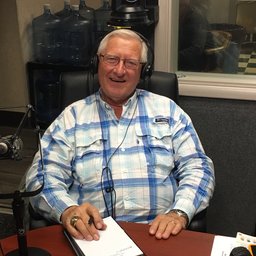 Each week during the football season, SEC Replay Official Gerald Hodges joins us to talk college football rules & officiating with John & Jimmy on SportsTalk!
Mondays from 6 to 7pm during the football season on Sports Radio WNML you will hear discussion about college football rules and get to ask questions you have. He will help us to clear up officiating questions that surface from college football games. You won't find a resource or a hour like like this anywhere else but on Sports Radio WNML.
During the hour, call us with your rules and officiating questions at 656-9900, 866-656-9900. *Star 990 is a free call for AT&T and US Cellular customers. Listen in East Tennessee on FM 99.1 & AM 990, SportsRadioWNML.com and the WNML app powered by Big Kahuna Wings.
Hear the podcast of the entire hour each week right here.