Get a feel for what it's like to be a Tennessee Football player every weekday from 9 am-12 pm on the Erik Ainge Show.
The EA Show dives deep into the playbook as VFL Erik Ainge takes the audience inside the huddle following every Tennessee Football game. Have questions on play-calling, personnel moves or need help scouting Saturday's opponent? Dial or text into the EA Show at 865-656-9900 and pick the brains of Ainge and co-host Brian Rice.
Working together, the two personalities give you an inside perspective of not only Tennessee Football, but the entire athletic department as well. The EA Show welcomes former and current Tennessee athletes on the show, coaches on the hill and even Athletic Director Danny White from time to time.
There is no off season for The EA Show as the three-hour program gives you the latest in football recruiting and news from around the Southeastern Conference.
Be sure to listen for the 'Game Plan' every morning at 9:05 that lays out the landscape for the day's show. Also, you won't want to miss 'Florida, Georgia or Alabama' – an entertaining game where listeners guess which state some of the weirdest and moronic news take place.
About the Hosts
Erik Ainge played quarterback at the University of Tennessee from 2004-2007 and racked up numerous awards and honors from the SEC and across college football in the process. He was then drafted by the New York Jets in the 5th round of the 2008 NFL Draft. Following a three-year stint with the Jets, Ainge returned to Knoxville where he began a career in sales and radio. The VFL joined 99.1 The Sports Animal in the fall of 2016. Follow Erik on Twitter HERE.
A native of Knoxville and two-time graduate of the University of Tennessee, Brian Rice spent a combined 15 years in the UT Athletics Media Relations office as a student assistant, graduate assistant, consultant and from 2013-16 served as the full-time writer for UTSports.com. Brian was named the new play-by-play voice of the historic Tennessee Lady Vols basketball program. He has called Tennessee Softball games for the Vol Network and 99.1 The Sports Animal since 2010, becoming the full-time voice in 2013. The former UT staffer has also called dozens of games in soccer, volleyball, baseball and softball for UTSports.com and SEC Network+. Rice joined 99.1 The Sports Animal full-time in January 2017. Follow Brian on Twitter HERE.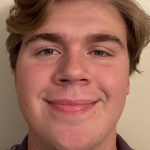 Show Producer/Midday Update Anchor
Tommy Sweat. Bio coming soon!
To interact on the show, call or text us during the show at 865-656-9900. To contact the show when it's off the air, contact Tommy Sweat at [email protected] or on social media via Facebook, Twitter or Instagram. Download the free station mobile app powered by Big Kahuna Wings to listen to the show anywhere and on-demand.
Daily Features
9:05 – The Game Plan (sponsored by 42nd St Design)
11:55 – What did we learn today?
*Every Hour – Midday Sports Minute with Tommy Sweat
Weekly Features
Various times (Mon) – Performance of the Weekend
10:30 (Tue) – Ryan Callahan – GoVols247
11:00 (Tue & Thu) – Florida, Alabama or Georgia (sponsored by GoTeez.com on Tue & Smokey Mountain Axe House on Thu)
10-11am (Wed) – Big Topic Wednesday
Various times (Wed) – Over/Under (sponsored by Avalon Golf)
9:30 (Thu) – Jesse Smithey – 5 Star Preps
Seasonal Features
VFL in the NFL Update (Wednesdays, August-January)
The Picks Segment (Fridays, September-December)
Around the SEC, SEC Power Rankings (Tuesdays, September-December)
SEC Weekend Preview (Fridays, August-April)
Tennessee Opponent Preview (Fridays, September-November)
Picks Segment (Fridays, August-January)
Seasonal Interviews
Karen Weekly – Lady Vols Softball Head Coach
Erik Endorses These Fine Businesses
Loudon County Fence
Bed'r Mattress
Home Rate Mortgage
Dr. Jim Kotsianas
Forty-Second Street Design
D1 Training
Senior Benefit Inc.
Affordable Kitchens and Tops
Brian Endorses These Fine Businesses
YMCA of East Tennessee