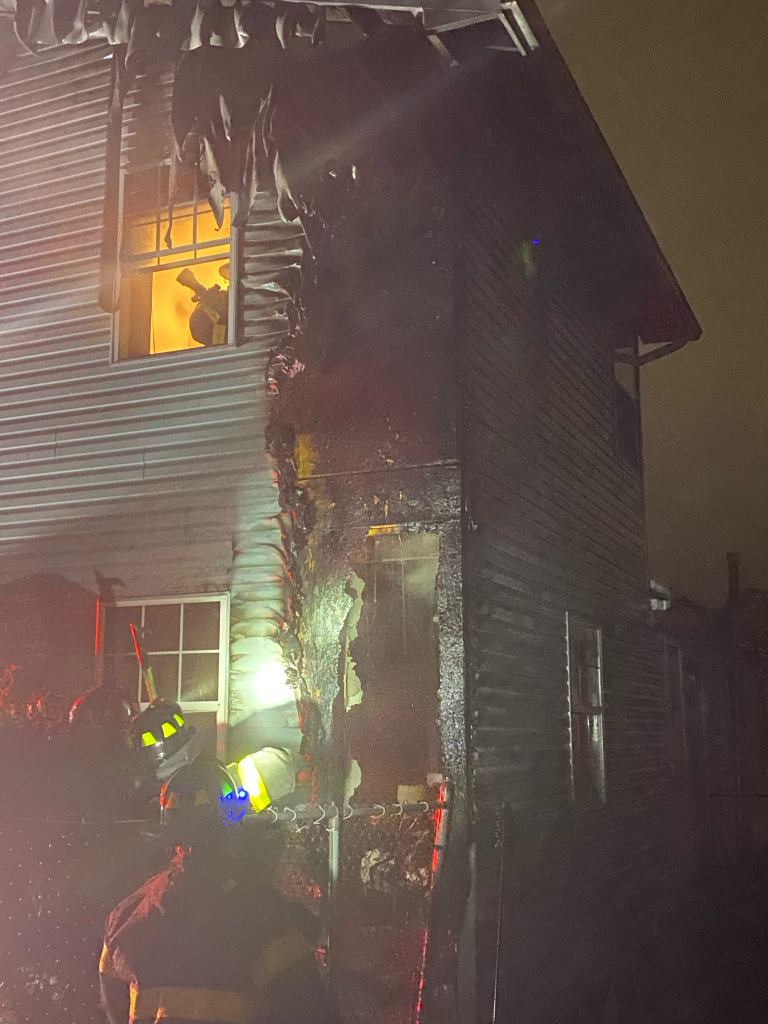 The Knoxville Fire Department is investigating a house fire to determine if lightning caused the fire.
Crews responding to Sanford Road last night (Wednesday) and discovered that the exterior portion of a home was on fire.
The fire was quickly put out but the home has significant damage.
No one was at home and no injuries were reported.