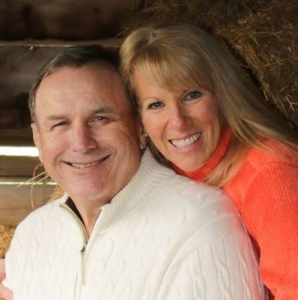 Funeral arrangements have been announced for our late colleague and friend, Radio Sportscaster Jeff Jacoby. The morning radio personality with our sister station, WNML, passed away on Christmas Day after a courageous 2-year-battle with pancreatic cancer. Jeff was 61.
A Celebration of Life Service will be held Thursday at 5 pm at Cokesbury United Methodist Church on Kingston Pike.
Jeff was born in Toledo, Ohio and later relocated with his parents to Cincinnati, Ohio where he graduated from Finneytown High School.
Jeff received a scholarship to play football for the Golden Eagles of Tennessee Tech University in Cookeville, Tennessee where he played inside linebacker from 1973 to 1976 and helped the Eagles win the Ohio Valley Conference Championship in 1975. He graduated in 1977 with a double major in English/Journalism.
Jeff's love of football and sports of all kind followed into his professional life. After college Jeff hosted "The Golden Eagle Football Review" and did play-by-play for Tennessee Tech football and basketball including the Eaglettes. He started his career with WHUB-Radio in Cookeville as a play-by-play announcer and advertising representative. He became a sports announcer for WCTE-TV and wrote "SportsTalk" for the Herald-Citizen in Cookeville. Jeff moved to Knoxville in the early 80's to become an account executive at WMYU Radio and kicked off his Knoxville sports career in 1983. He was a fixture on the Knoxville airwaves and known to Knoxville sports fans for 34 years. He joined the Vol Network in 1985. Before leaving WMYU and WWST radio stations in 1998, Jeff worked as the station's General Sales Manager then Vice President and General Manager and was elected to the Journal Broadcast Group Board of Directors.
In January 2000, Jeff joined the Dick Broadcasting Group (now Cumulus Media), parent company of stations WIVK, WOKI and WNML as Morning Sports Reporter and Account Executive. In 2005 the SportsAnimal went on air and Jeff kicked off the new station as a co-host in AM drive which became the now famous "Doc, Jeff and Heather Show".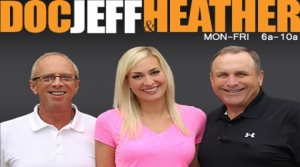 Over the years, Jeff received numerous sales awards and recognition, culminating in his most treasured honor – The "Bobby Denton Employee of the Year Award," a coveted honor awarded by his peers. Jeff was a 2005 inductee of the Finneytown Hall of Fame.
Jeff's greatest passion, besides his beloved family, was his love for making memories through his devotion to photography and videography. Many hearts of gratitude — too many to name — have poured out sentiments to his family for his enormous photographic contribution and generosity to sports fanatics, spirit squads, and families across the country.
The Celebration of Life Service will be held Thursday, December 29, 2016 at 5 p.m., at Cokesbury United Methodist Church in the main sanctuary, 9908 Kingston Pike, Knoxville. In lieu of flowers, the family requests donations be given to "Game On Against Cancer", c/o Thompson Cancer Survival Center Foundation, 1915 White Avenue, Knoxville, Tennessee 37916. Philanthropic by nature, Jeff was an integral part in making the annual "Game On Against Cancer" event a success for the last 5 years. It was a cause very close to his heart before he was diagnosed.
Jeff is survived by his wife of 27 years, Sheree Lay Jacoby; Mother, Nina Jacoby; Brother, Doug Jacoby; Daughters, Angie Jacoby Merrick (Jim) and Kristi Kromer Fisher (Ted); Sons, Brad Jacoby and Chase Kromer; Grandsons, Hunter and Jake Merrick; and Granddaughters, Lydia, Isabelle, and Julianna Fisher as well as many nieces and nephews.
Jeff was predeceased by his beloved father, George Jacoby, an Ohio State Buckeye Co-Captain in the mid1950s, who inspired Jeff's love for football. That inspiration carried Jeff to Tennessee Tech and on to his love for both Ohio State and UT sports for decades.
Click Funeral Home and Cremations 9020 Middlebrook Pike is serving the Jacoby family. www.clickfh.com